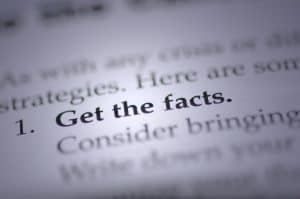 If you know a lot about dental sealants, then you may have only a random question about them here and there. However, if you don't really know a lot about them except that they can help prevent cavities, it will most certainly benefit you to gain a quick education! For instance, you might know that they're clear, they help stop decay from forming, and that they can last about 10 years. However, you may still wonder how effective they really are, if the process is comfortable, etc. Instead of thinking of them as advantageous yet mysterious protectors of your child's teeth, you'll gain the knowledge you need to understand what to make of sealants and why they're so important.
Quiz Questions: True or False?
True or False: Dental sealants help decrease the likelihood that cavities will develop in your child's molars by up to 80 percent.
True or False: If we have already detected the potential for decay that is beginning on your child's tooth, then your son or daughter will no longer be a candidate for sealants.
True or False: Receiving sealants is a completely comfortable and very efficient experience.
Quiz Answers
True. According to the American Dental Association, by simply placing sealants on molars, which are your child's primary chewing teeth, you can expect a significant reduction of the chance of decay.
False. Teeth that are still in good condition will qualify, as will some teeth with very early signs of decay. When caught and sealed early enough, dental sealants may help prevent teeth from developing cavities.
True. All there is to it follows: Cleaning and prepping the tooth with a special solution, cleaning it away, drying the tooth, placing the liquid sealant, then hardening it. It's easy and comfortable!
Keep Your Children's Teeth Safe With Sealants
Take time to talk with us about sealants for your children as a step toward preventing decay. James Stewart, DDS, and our team serve patients from Livonia, MI, as well as Farmington Hills, Farmington, Plymouth, Northville, Novi, Dearborn Heights, Dearborn, Garden City, Westland, Redford, and the surrounding communities. To schedule a consultation, call our office today at (734) 425-4400.