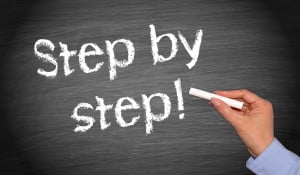 Do you love the benefits associated with dental bonding? Have you been considering this cosmetic treatment because you're hoping to improve the overall beauty of your smile? Maybe you're interested in filling a small space between two of your teeth, covering up a problem like a stain, or even lengthening a tooth that looks shorter than the rest. However, while you may be quite excited to have this option, you might find yourself wondering how it all works. The good news is that it's simple – become familiar with the steps for the clarification you seek.
Step #1: Cosmetic Consultation
Every now and then a patient thinks they have identified the perfect treatment and it turns out we can suggest something even better. To make sure dental bonding is the right choice for you (and to plan your treatment) we will begin by meeting with you for a cosmetic consultation.
Step #2: Determine Tooth Shade
Bonding relies on our ability to sculpt composite – a color-customizable material – into the proper shape. We will create the composite's shade before we move forward.
Step #3: Apply Layers of Composite
To begin improving your tooth, we will apply layers of liquid composite to the tooth in question.
Step #4: Sculpt Composite
Once the layers have been applied, we will sculpt them according to your needs. This may including lying them flat over a tooth to hide a problem, sculpting them out to extend a tooth or fix a chip, or filling in space between two teeth for a uniform smile.
Step #5: Set and Polish Entire Area
We will use a curing light to set the composite, so it hardens and lasts. For a beautiful finish, we will polish the dental bonding as well as your surrounding tooth.