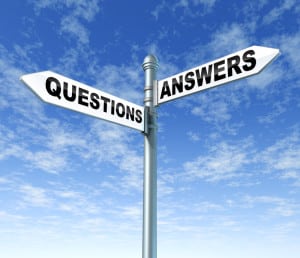 Do you think that dental bonding is the treatment for your cosmetic needs? Are you suffering from the tiniest problems that, though small, are having a significant impact on the way your smile looks? If so, you likely have a list of questions you would like to ask about bonding before going ahead with treatment. Consider some common questions and answers (and don't forget to bring up any additional concerns during your next appointment with us).
Questions and Answers About Dental Bonding
Question: Is dental bonding the same thing as dental contouring?
Answer: No, bonding is a cosmetic procedure that allows us to replace areas of missing tissue, build up tissue deficient areas, or fill spaces. Contouring allows us to remove tissue.
Question: What are the major achievements you can accomplish with bonding? How will this help my smile?
Answer: We can greatly enhance the esthetic value of your smile by addressing individual issues – whether one or multiple – with bonding. The result is a beautifully uniform grin. For instance, with bonding, we can fill a gap between teeth, extend the length of a short tooth, cover up stains or cracks, and fix chips.
Question: Is there anything that I need to worry about or prepare for, such as a lengthy visit, discomfort, or a big investment?
Answer: No! Fortunately, dental bonding offers multiple benefits in many areas of your life. In addition to significantly improving your smile, it's a very quick, efficient treatment that is completely comfortable and requires a small, very budget-friendly investment.