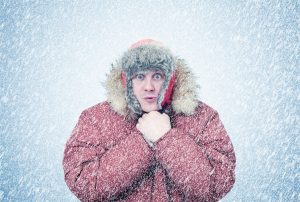 It is truly amazing how just a bit of a dip in the temperatures can bring your lips from enjoying daily comfort to feeling like crinkled up tissue paper that is about to crack. Nobody wants to experience dry winter lips and you may even have some idea that they're coming. However, you don't know when! Then, lo and behold, you find yourself in discomfort with tissue like sandpaper and you're trying to figure out what to do to remedy the situation! Wonderful news: Even though you may not have realized it, this is definitely something that our Livonia, MI team can help you with! Get ready for some simple but highly effective lip health help.
Does Using Lip Balm Really Work?
You ask our team, does it really help if you use lip balm? The answer is yes! We know that you may have heard a lot about natural treatments versus petrolatum and we respond with the following: Try them out and see what works for you. Remember that the goal is to protect your lips and any treatment out there will likely do just that, whether you're relying on natural oils or you're creating a barrier with a petroleum lip balm, which is wonderful at sealing in your natural moisture (which, of course, your body is producing, even if your lip health seems like it's completely tanking).
Is There More Protection To Consider?
Of course! We remind you that beyond gently coating your lips with lip balm throughout the day, every day, you may want to add some additional protection to your plan for your lip health. First, remember that if you're planning on heading outside into biting weather (especially if there are strong winds), you can easily protect your lips by covering your face with a scarf. It will aid you in keeping your lip moisture! In addition, take the nighttime routine you're used to into consideration, as well. Remember that you're brushing, flossing, hopping into bed, and likely exposing your lips to central heat. Apply an intensive nighttime lip treatment before you go to sleep for extra nourishment.
Is It True That Drinking Water Helps?
It is! Drink up, so your body remains hydrated, and so do all of its many tissues. Think you may need more advice? Come on in.
Protect Your Lip Health With Our Advice
When you need not only dental care but assistance keeping your lips healthy, too, simply let us know! James Stewart, DDS, and our team serve patients from Livonia, MI, as well as Farmington Hills, Farmington, Plymouth, Northville, Novi, Dearborn Heights, Dearborn, Garden City, Westland, Redford, and the surrounding communities. To schedule a consultation, call our office today at (734) 425-4400.