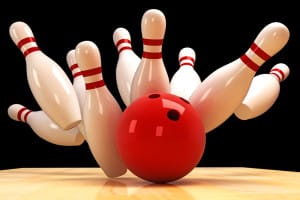 If the gift of giving is the aspect of holiday time you love most, you likely look for ways to provide some extra joy during this season. Fortunately, in addition to giving presents to friends and loved ones, there's an enjoyable upcoming event that will provide assistance to a non-profit raising money to address weekend childhood hunger. Learn more, so you can take part!
About the Event
This event is the Blessings In A Backpack Livonia event. You will have the chance to participate in this 2nd annual event that raises money for the Blessings In A Backpack program. The event includes the following:
Two hours of bowling time
Bowling shoes
Soda and pizza
A silent auction
More!
The Event Location
This event will take place at Merri-Bowl Lanes, located at the following address:
30950 Five Mile Road
Livonia, MI 48154
Date and Time of Event
You may attend this event on Saturday, November 21, 2015 from 2pm to 4pm. Registration will take place at 1pm.
Admission to the Event
Admission is $20 per person to participate in the full event. If you only wish to partake in the extras without bowling, admission is $10 per person.
Additional Details
If you would like to buy tickets to this event (or ask questions), you may call 248-701-3277.