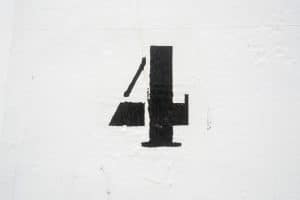 If you have ever watched professional sports on television for even a moment, you know that professional athletes wear mouthguards. You have likely seen this on the court or the field as you watch local, amateur sports, too. However, it may never have registered before that this is for good reason! Though it seems like a quick game of soccer or a quick work-out session might not be dangerous, the truth is that the risk of smile damage goes through the roof! Fortunately, an athletic mouthguard from our Livonia, MI team can protect you.
#1: They're For Everyone!
First things first, something we'd like you to remember when it comes to athletic mouthguards is that they're for everyone. What do we mean by this? Well, to begin, we mean that they are for kids, teens, and adults! So, no matter your age, they're accessible and a very good idea because individuals of any age can end up with smile damage. Curious about your options for your particular age and need? Just ask.
#2: They Offer Astounding Protection
According to the American Dental Association, the chance of an athlete ending up with an oral injury not wearing an athletic mouthguard compared with one who is wearing one? It's 60 times more likely! That's an awful lot.
#3: They Protect More Than Your Teeth
Yes, of course, one of the primary reasons you choose to wear an athletic mouthguard is the fact that you'd like to protect your teeth and the other oral structures in your mouth that, in the case of a strong impact, could deal with some serious injury. We encourage you to remember that mouthguards can also protect your braces, your dental bridge, etc. from damage and from causing damage to your smile! For instance, if you're wearing a guard over your braces and you get hit in the face, the brackets will not be able to lacerate your soft tissues.
#4: There's One That Will Fit You
Remember that there's something out there for everyone. You might wish to pick up a universally crafted guard from your area drugstore. Or, you might want to talk with us about custom selections that will fit your smile in a precise manner!
Protect Your Athlete's Smile With A Mouthguard
Whether you're the athlete in your family or you have children or a spouse participating in sports, remember that we are here to offer the help you need. Learn more from our team about athletic mouthguards. James Stewart, DDS, and our team serve patients from Livonia, MI and the surrounding communities. To schedule a consultation, call our office today at (734) 425-4400.