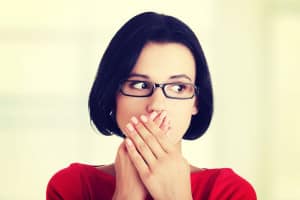 We understand that you may feel somewhat embarrassed by the idea of visiting us to discuss your complete tooth loss. The good news is that this is nothing new – we are dental professionals whose goal includes one thing: Caring for your smile. So if you're missing all of the teeth on one or your arches – or both – we invite you to schedule a visit. After taking a close look at your oral health and assessing your needs, we will discuss the exceptional benefits of full dentures with you if you're ready to find out more about replacing your teeth for a complete, beautiful smile. Ready to learn more about what you can expect? Consider the following:
Evaluating Your Tooth Loss
We can talk and talk to you about the benefits of dentures but we will first need to take a look at your smile to find out if you're a candidate and what the best solutions are for improving your smile. Rest assured, most patients missing all of their teeth – or a full arch – make excellent candidates for full dentures because these prosthetics are non-invasive and effective. By examining your smile, we can determine whether you may make a good candidate for traditional dentures – or if implant dentures may offer the stability you desire.
Preparing and Planning
We will need to take impressions of your top and your bottom dental ridge, which we will send to a trusted dental lab. A skilled technician will make your custom-fitted dentures, so the finished product fits comfortably, improves your ability to eat and speak, and leaves you with a beautiful smile. Once we receive your completed full dentures, you will re-visit us.
Placement
We will need to place your dentures in your mouth once we receive them. First, we need to identify any areas that require a slight adjustment to ensure they fit comfortably and beautifully. We will also provide you with instructions for wear and care, so you feel confident and excited about replacing your missing teeth with full dentures.
ABOUT YOUR LIVONIA, MI COSMETIC DENTIST:
James Stewart, DDS, and our compassionate staff proudly serve patients of all ages from Livonia, Farmington Hills, Plymouth, Northville, Dearborn Heights, Garden City, and all surrounding communities. To schedule a consultation, call our office today at (734) 425-4400.