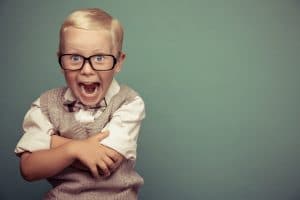 Children's oral health and development are intricately connected to the development of their facial and airway structures. The point of myofunctional orthodontics, also known as orthotropics, is to help ensure that all of these interconnected structures develop and grow properly. Compared to conventional orthodontic treatment, which focuses mainly on tooth alignment and jawbone positions, orthotropics treatment focuses on the entirety of your child's facial and oral structures to ensure their symmetry and proper alignment.
How Does Orthotropics Benefit My Child?
Correcting the alignment of your child's oral and facial structures offers a wide variety of benefits. The process involves correcting upper jawbone growth and then encouraging the lower jaw to follow suit. By undergoing orthotropic treatment, your child can enjoy straighter teeth as well as a better proportioned upper and lower jaw. In addition, your child's risks of developing bite problems and sleep breathing disorders (such as sleep apnea) will be significantly reduced.
How Do I Know if My Child Needs Orthotropic Treatment?
Orthotropics isn't necessary for everyone, but is most appropriate for children who exhibit disproportionate facial or jawbone growth. Such issues are often congenital, and if not corrected, could lead to a host of oral and facial discrepancies that grow increasingly worse as your child ages. To find out for sure if your child can benefit from the treatment, your dentist will perform a comprehensive examination, then consult with you and your child to determine if orthotropics is needed.
Learn More About Orthotropics for Better Facial Development
With custom orthotropic treatment, we can help improve your child's confidence, oral health, and bite and airway function. To learn more about orthotropics, schedule a consultation by calling the office of James Stewart, DDS in Livonia, MI, today at (734) 425-4400. We also proudly serve patients who live in Farmington Hills, Farmington, Plymouth, Northville, Novi, Dearborn Heights, Dearborn, Garden City, Westland, Redford, and all surrounding communities.